The Farmleigh writer-in-residence programme is a way of highlighting the importance of the Benjamin Iveagh Library.
The writers curate a series of broad ranging free events during their tenure such as Workshops, Musical Events, Lectures and Readings and are encouraged to derive inspiration from the Benjamin Iveagh Library. A number of the Writers have stayed in a Lodge on the estate during their tenure as Writer-in-Residence. The programme is mutually rewarding for both the Writers and for Farmleigh. The Writers get to work in the tranquil environs of Farmleigh while the public have the opportunity to encounter acclaimed writers and to attend the popular literary themed events.
2019 Writer-in-Residence: Dr. Dave Flynn
For the first time, the OPW and Farmleigh were delighted to welcome a contemporary composer. Dave Flynn, founder and Artistic Director of the Irish Memory Orchestra, is a composer and guitarist equally at home in the worlds of classical, folk and rock music. His work, praised for its ''power and grittiness'' by The New York Times, defies and challenges the concept of musical genre. He has been commissioned by RTÉ, Huddersfield Contemporary Music Festival, the Arts Council of Ireland, Clare County Council the Masters of Tradition Festival and the Contemporary Music Centre.
His work has been performed in New York's Museum of Modern Art; The Kremlin, Moscow; Centre Culturel Irlandais, Paris; Dvorak Hall, Prague; Brisbane Conservatory of Music; Ireland's National Concert Hall and at the Edinburgh Fringe Festival, City of London Festival, Guitar Festival of Ireland, EBU Folk Festival and the Secret Festival, Sweden. Visit Dave Flynn's website here.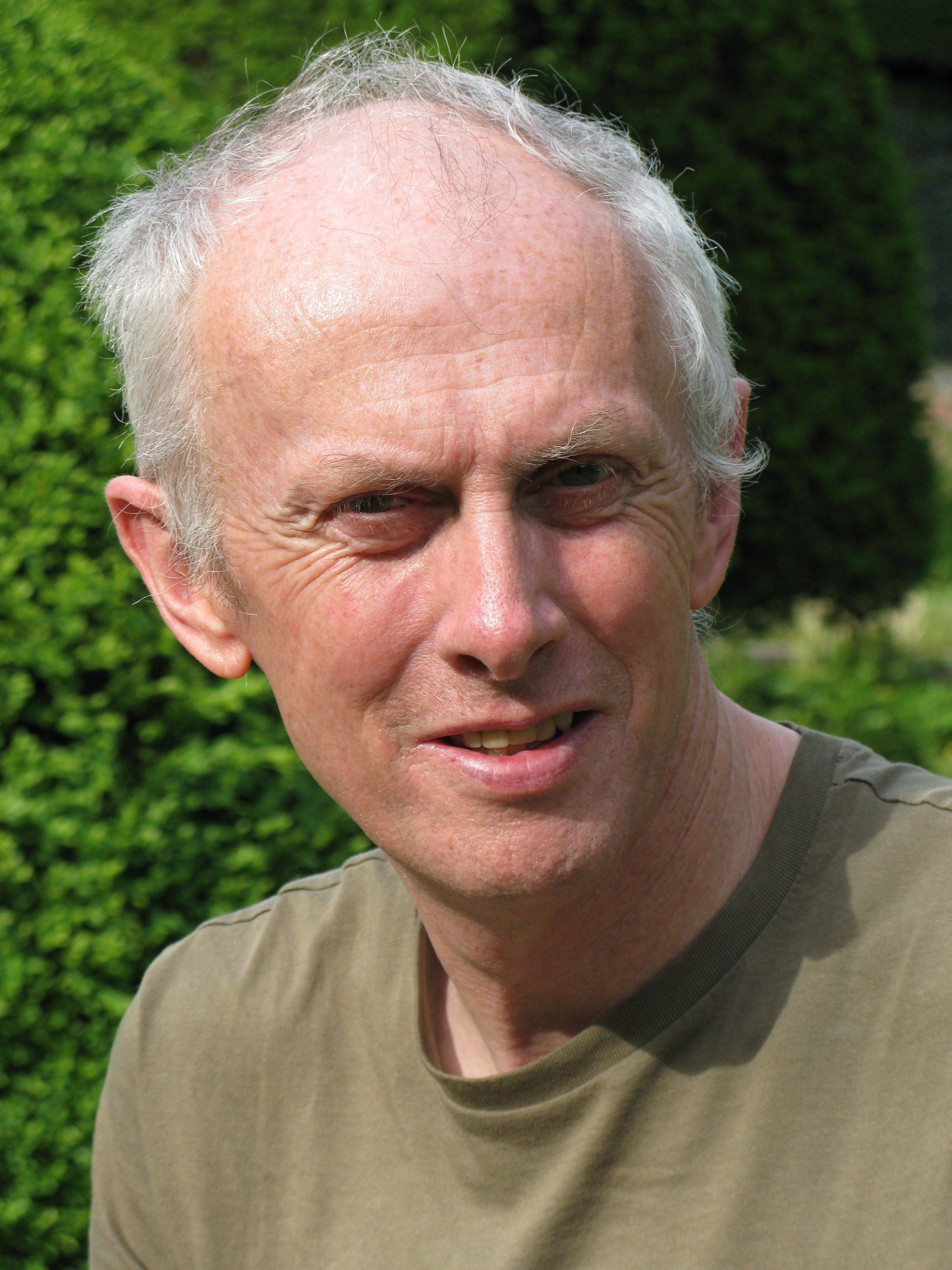 2018 Writer-in-Residence: Philip St John
Philip St John is a writer of fiction and drama. His first play Maxine (2011), won the International Playwright Forum Award, and was performed in the Philippines. The Sylvia (2013) was the centerpiece of Collaborations at Smock Alley, Dublin and is currently touring Italy in translation. During its run in Theatre Upstairs, On City Water Hill (2014) was critically lauded, as was Temptress (2015) during its run at Mermaid, Bray and The New Theatre. His most recent drama The Restoration of Hope (2017) was commissioned by Mermaid and ran there and at The New Theatre for four weeks.
Philip's short stories have appeared in New Irish Writing, The Best of The Bristol Short Story Competition Anthology, Sixteen After Ten, and elsewhere. His fiction has twice been awarded literature bursaries from the Arts Council of Ireland.
Philip has been writer in residence at Mermaid and The Courthouse Arts Centre, Tinahealy, and has run numerous workshops on writing fiction and drama.
2017 Writer-in-Residence: Mia Gallagher
Based in Dublin, Ireland, she is the author of two widely acclaimed novels: HellFire (Penguin Ireland, 2006) which received the Irish Tatler Literature Award (2007), and Beautiful Pictures of the Lost Homeland (New Island, 2016), which was long-listed for the inaugural Republic of Consciousness Award (UK, 2016) and featured in the Irish Times Book Club (February 2017). Mia's short fiction has been published and anthologised in the US, UK, Ireland, Italy and Canada, winning the START award (2005) and shortlisted for Hennessy, Fish and Trevor/Bowen Awards.
Mia was guest-editor of the Stinging Fly's special Winter 2016/2017 issue Fear & Fantasy, and her essays and reviews have appeared in many publications including Beyond the Centre (New Island, 2016), The Irish Times, The Stinging Fly, and Architecture Ireland (forthcoming). A recipient of several literature bursaries from the Arts Council of Ireland, Mia has enjoyed many terms as writer-in-residence in various contexts, including universities, schools and in prison. She is delighted to have been appointed 2017 Writer-in-Residence at Farmleigh and is looking forward to working with the team there on an exciting programme of events over the next six months.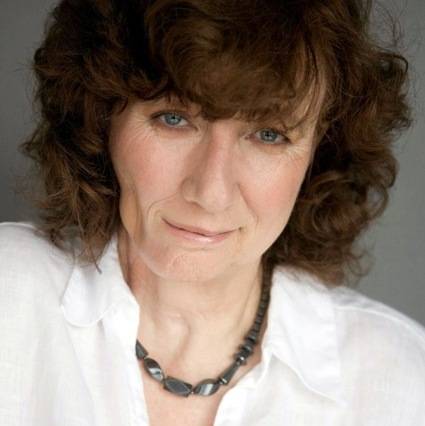 2015/2016 Writer-in-Residence: Lia Mills
In 2015, Farmleigh appointed Lia Mills as Writer-in-Residence for the 2015/2016 season. Lia organised many special events as part of her tenure at Farmleigh. Lia Mills writes novels, short stories, essays, and an occasional blog. Her first novel, Another Alice, was nominated for the Irish Times Fiction Prize. Her second novel, Nothing Simple, was shortlisted for Irish Novel of the Year. In Your Face, a memoir of her diagnosis of and treatment for mouth cancer, was named as favourite book of the year by several commentators. In 2013, she co-edited Word of Mouth: Coping with and Surviging Mouth, Head, and Neck Cancers with Denise MacCarthy. Her third novel, Fallen, is set in Dublin 1914-16. Fallen has been selected as the Dublin: One City One Book title for 2016. For the first time, Dublin has teamed up with Belfast for a 'Two Cities One Book' festival, a partnership betweeen Dublin City Libraries and Libraries NI (the library authority of Northern Ireland).
Lia has worked on several Public Art Commisions and as an arts consultant. She teaches aspects of writing, most recently at the Irish Writers' Centre and at UCD. She blogs at this link.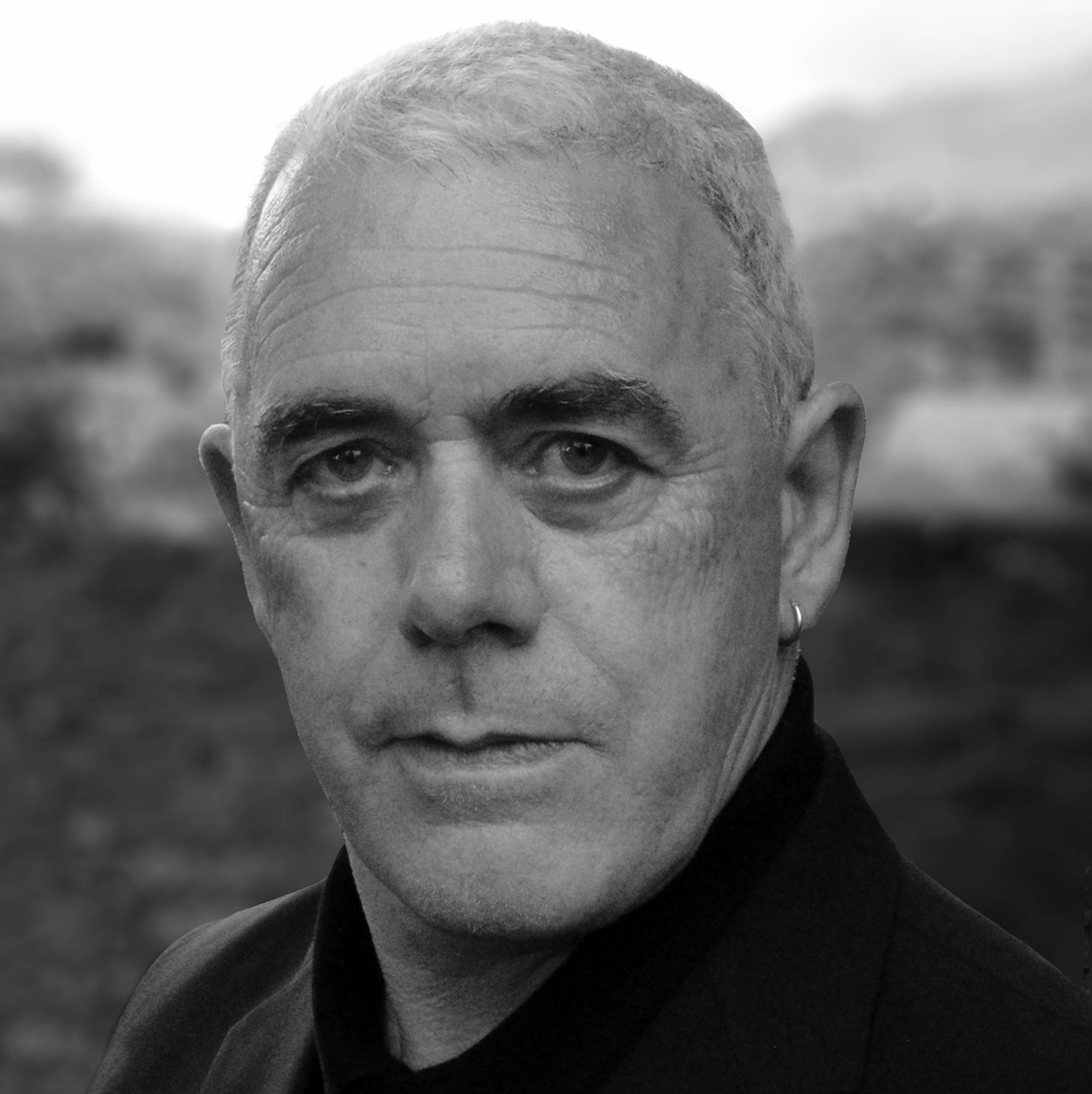 2014 Writer-in-Residence: Theo Dorgan
Theo Dorgan is a poet, novelist, prose writer, translator, editor, librettist, documentary screenwriter, and broadcaster. His most recent collection of poems, Nine Bright Shiners, has just been published by Dedalus Press. His previous collections include Greek, What This Earth Cost Us, Rosa Mundi, and The Ordinary House of Love. His work has been translated into eleven languages, including substantial volumes in Italian, French, and Spanish. His novel Making Way was published in 2013, and was followed by the libretto Jason and the Argonauts in early 2014.
His two non-fiction prose books, Sailing for Home and Time on the Ocean: A Voyage from Cape Horn to Cape Town have been acclaimed as contemporary classics in the literature of the sea. Among the numerous books he has edited is The Great book of Ireland / Leabhar Mór na hÉireann. Winner of the Listowel Prize, the American award, and the O'Shaughnessy Award for Irish Poetry, Theo Dorgan is a member of Aosdána. Theo's website is here.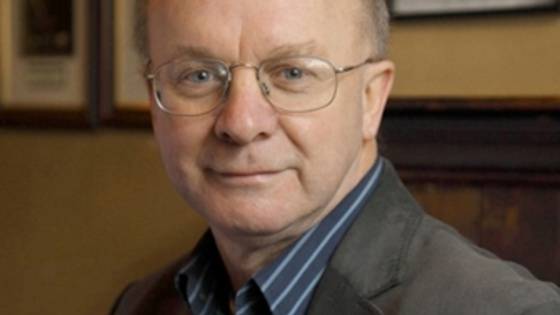 2013 Writer-in-Residence: Peter Sheridan
Peter Sheridan is a writer, theatre director, playwright, screenwriter and film director. He was one of the founder members of the Project Arts Centre in Dublin. In 1998, Sheridan wrote and directed The Breakfast, a short film which won the Prix Arte Europe Award at the Brest International Film Festival the same year. In 2000 he wrote and directed the film Borstal Boy, based on Brendan Behan's memoir. Sheridan's books include the two memoirs, 44, Dublin Made Me (1999) and 47 Roses (2002), and one novel, Big Fat Love (2003).
Read more about Peter Sheridan on Literature Ireland.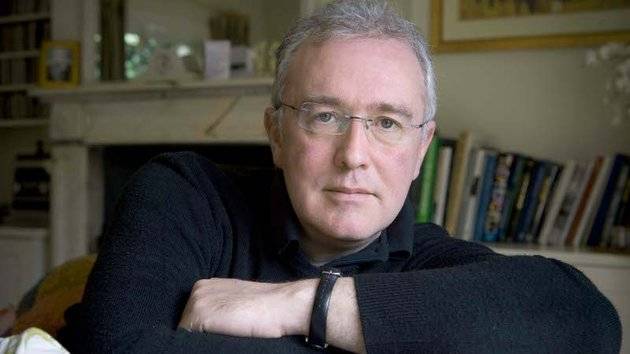 2012 Writer-in-Residence: Joseph O'Connor
Joseph O'Connor was born in Dublin. He is the author of eight novels: Cowboys and Indians (short-listed for the Whitbread Prize), Desperadoes, The Salesman, Inishowen, Star of the Sea, Redemption Falls, Ghost Light and The Thrill of it All, as well as two collections of short stories, True Believers and Where Have You Been?, and a number of bestselling works of non-fiction. He has also written radio diaries, film scripts and stage-plays including the multiple award-winning Red Roses and Petrol and an acclaimed adaptation of Daphne du Maurier's novel My Cousin Rachel. His novel Star of the Sea was an international bestseller, selling more than a million copies and being published in 38 languages. His novel Ghost Light was chosen as Dublin's One City Book novel for 2011.
Visit Joseph O'Connor's website here.
2011 Writer-in-Residence: Ferdia Mac Anna
Ferdia Mac Anna is a journalist, scriptwriter, novelist, television producer and director. His novels include The Last of the High Kings, The Ship Inspector and Cartoon City. He has edited the Penguin Book of Irish Comic Writing. Plays include The Last of Johnny Synge and Big Mom. Screenplays include The Ghost of Graine O Malley, Hamlet and his Brothers and Romeo on his Owneo. He has also published his memoirs and story of his encounter with cancer as The Last of the Bald Heads and tells the story of his time as Rocky Devalera in The Rocky Years.
A graduate of TCD and UCD he was a Writer in Residence in DCU in 2000 and in Farmleigh House in 2011 and has taught creative writing in IADT, NUI Maynooth and the Irish Writers Centre.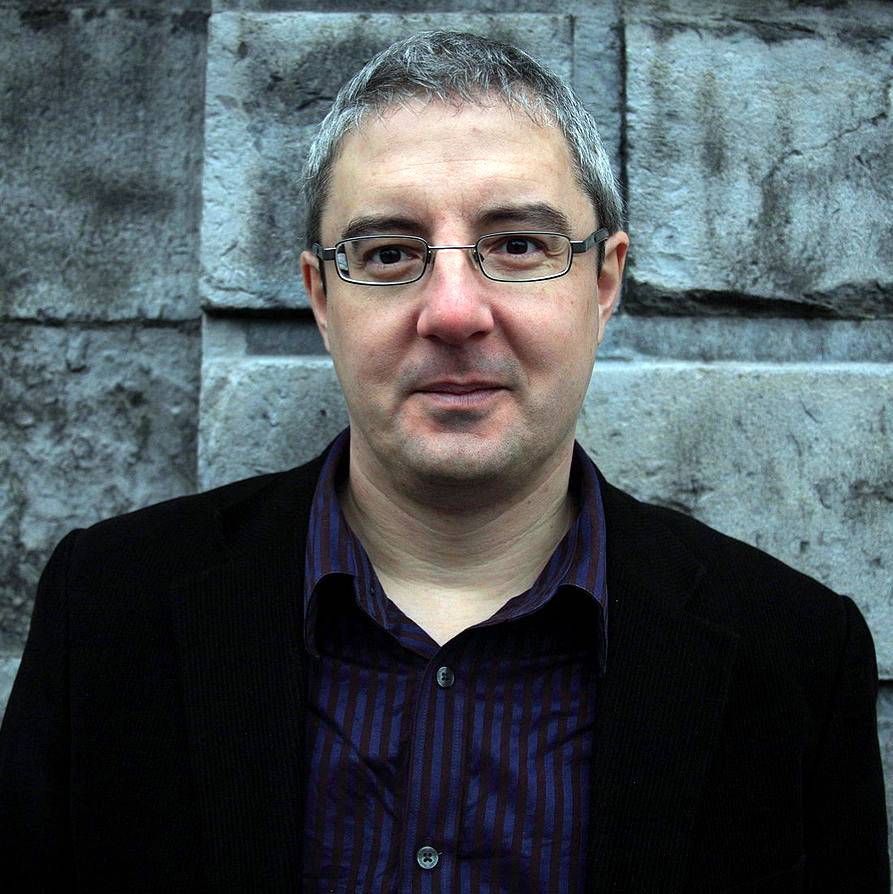 2010 Writer-in-Residence: Conor Kostick
Conor Kostick lives in Dublin where he teaches medieval history at Trinity College and is the author of several books including Epic, Saga, Move, as well as The Book of Curses for younger readers. Conor was the recipient of a Special Merit Award at the Reading Association of Ireland Awards in 2009 for his book Move, and for his contribution to science-fiction writing in Ireland. He has achieved international success with Epic and Saga.
Conor Kostick has written about his experiences at Farmleigh here and here.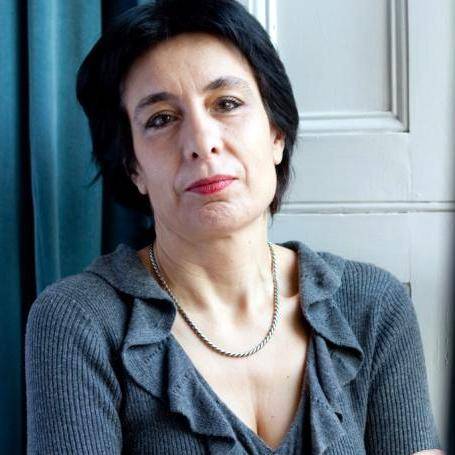 2009 Writer-in-Residence: Stella Tillyard
Stella Tillyard was born in Britain and educated at Oxford University, where she studied English Literature. Her PhD on twentieth century art criticism, completed in 1985, was published as The Impact of Modernism in 1987. In 1981 she became Knox Fellow at Harvard and subsequently taught English literature and art history there and at UCLA. She moved to Florence, Italy, in 1993. Aristocrats, her biography of four eighteenth century sisters was published in 1994, won the History Today Award, the Fawcett Prize and the Meilleur Livre Etranger and was made into a BBC/WGBH Masterpiece Theatre series in 2000. Her subsequent books include Citizen Lord, the life of Lord Edward Fitzgerald (1998, shortlisted for the Whitbread Prize) and A Royal Affair, about George 3rd and his siblings (2006). In 2005 she became visiting scholar at the Centre for Editing Lives and Letters at Queen Mary, University of London, where she taught the history and practice of biography. She has written for many newspapers and magazines and sat on several prize juries, mostly recently the 2010 BBC Johnson prize for non-fiction.
Stella Tillyard's website is here.
2008 Writer-in-Residence: Dermot Bolger
Born in 1959, Dermot Bolger is one of Ireland's best known writers. His ten novels include The Journey Home, Father's Music, The Family on Paradise Pier and most recently New Town Soul and The Fall of Ireland. His first play, The Lament for Arthur Cleary, received the Samuel Beckett Award; his acclaimed Ballymun Trilogy of plays have been staged in several countries. His poetry sequence, The Venice Suite: A Voyage Through Loss, was recently performed by John Kavanagh on RTE Radio.
His acclaimed adaption of James Joyce's Ulysses has been staged at the Edinburgh International Festival and been on tour in Glasgow, Belfast, Dublin and Cork. Dermot has been The Writer Fellow in Trinity College, Dublin, and Writer in Residence at Farmleigh House. He writes for most of Ireland's leading newspapers and in 2012 was named Commentator of the Year at the Irish Newspaper awards. Dermot Bolger's website is here. Read a lively account of Dermot's experiences of Writer in Residence at Farmleigh here.
2007 Writer-in-Residence: Brian Lynch
Brian Lynch was born in 1945 in Dublin, where he still lives. His first book of poems Endsville (with Paul Durcan) was published in 1967. New and Renewed – Poems 1967-2004 was published by New Island in 2005.
His first novel, The Winner of Sorrow, based on the life of the poet William Cowper (1731-1800), was published in Ireland by New Island Books in 2005 and in America by the Dalkey Archive Press in 2009. The poet Samuel Menashe said about it: 'Never has a character in fiction been more alive to me than your man in his world… I wish Jane Austen could read it – in heaven, of course. It would shake her up in a great way.' His second novel, The Woman Not The Name, was published by the Duras Press in October 2013 and launched by Paul Durcan at the Little Museum of Dublin.
Samuel Beckett nominated Lynch for election to Aosdána in 1983, praising his "exceptional talent". Aosdána was set up by the Arts Council in 1982 to honour artists who have made an outstanding contribution to Irish culture. In 2014 Lynch was elected to the Toscaireacht, the organisation's management committee.
Brian has written about his experiences at Farmleigh here. His own website is here.
2006 Writer-in-Residence: Jerzy Jarniewicz
Jerzy Jarniewicz (born 1958, Lowicz) is Professor of English at Lodz University and Warsaw University. He is a literary critic and translator for Literatura Na Swiecie (a literary monthly devoted to European literature) and a literary critic as well for Tygodnik Powszeckny (a Krakow-based weekly). He speaks five languages (Polish, French, German, Russian, and English) and has translated over twenty books, including Philip Roth's Deception and Patrimony, Edmund White's A Boy's Own Story, and Seamus Heaney's essays. In addition, he has published four books of poetry in Polish and written various essays on American and British poetry and on contemporary Polish literature.