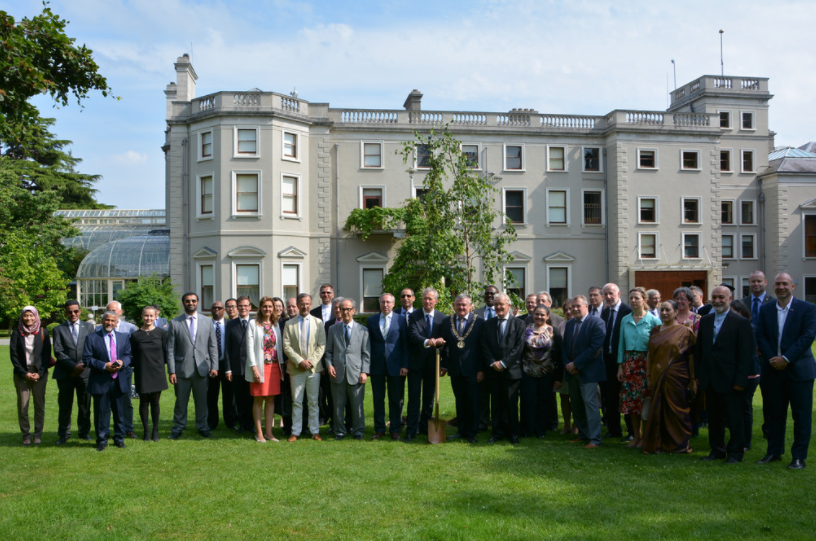 Representatives from the Diplomatic Corps today, 19th June, attended a tree-planting ceremony to launch the Grove of Nations at Farmleigh House.
The Park is an intiative for the Embassies of Ireland to come together and plant trees in the grounds of Farmleigh Estate to promote peace, reconciliation and mutual understanding among all nations and to show their support to all diverse cultures within our society.
The structure of planting within the Park will be based around the Ogham alphabet, therefore a birch will be the first tree planted, on this occasion, to represent the first letter 'beith' of this alphabet.
Other Embassies will follow this structure and plant trees representing their own nations at a later date.