by Emer Ingoldsby, Office of Public Works, Farmleigh.
If a picture paints a thousand words – One amazing painting tells hundreds of Heritage heart warmers. In this video series, Farmleigh Guides present and explore Michael Angelo Hayes' painting in Farmleigh Library – Installation of the Prince of Wales as Knight of St. Patrick, in St. Patrick's Cathedral in 1868. The Artist painted himself into the painting looking back so let's join him in doing that. Step back through its historical web of portraits and pageantry into the lives and loves of its prominent characters, the ceremony, society and events of the day. So much more than One Knight to remember! Watch out for further videos, stories and events about this painting.
The first video to a series of stories about Artist & Earls, Princes and Pearls, Guinness & Swords, Ladies & Lords-a palette of painted tales from past to present.
Emer returns to discuss the Installation of the Prince of Wales as Knight of St. Patrick in St. Patrick's Cathedral in 1868 by Michael Angelo Hayes, this time with an emphasis on Benjamin Lee Guinness and how he funded the restoration of St. Patrick's Cathedral in the 1860s.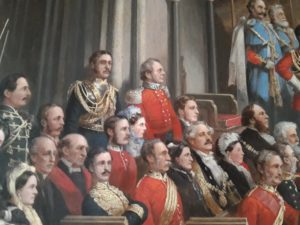 Albert Prince of Wales. Great stories from this painting in Farmleigh – more than a Knight to remember. This video tells tales of Bertie the boy and his journey to manhood and Monarchy. Hear about His Princess, pains, passions, Punchestown affairs and his royal coronation as Edward VII.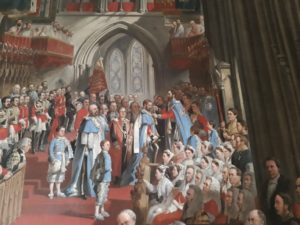 Farmleigh celebrates Culture Night 2020 by taking a look at the archives in the Farmleigh library.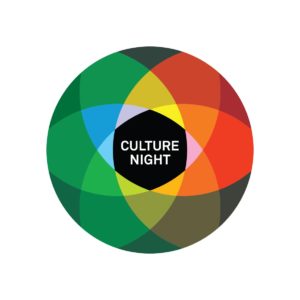 Farmleigh celebrates Christmas 2020 with some festive news and views from the archives at Farmleigh.