When:
11 March 2023 @ 3.00pm – 4.00pm
2023-03-11T15:00:00+00:00
2023-03-11T16:00:00+00:00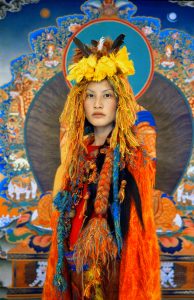 Having been in Yorkshire in 1942 but having lived and worked in Ireland since the end of the 1960s, Mike Bunn has been highly regarded for many years as one of this country's most consistent and celebrated contemporary photographers. His broad eye for striking subject matter alongside his delicately balanced sense of composition, as well as his detailed understanding of light and light ratios, are legendary. Now in his sixth decade as a photographic artist, and as the doyen of Irish photography, the range of photographic disciplines he has covered over the years is quite extraordinary and his knowledge of the history, skills and craftsmanship for the medium are unequalled.
From November 2022 until March 2023, the Office of Public Works in Ireland will present a large-scale 80th birthday retrospective exhibition of over 130 high-quality prints from nearly six decades of the widely diverse output of this renowned photographer. The exhibition will be presented in Farmleigh Gallery, at Farmleigh House in Dublin's Phoenix Park, and will be accompanied by a programme of talks and workshops that will highlight the importance of Bunn's vision as a classical photographer in capturing over five decades of Ireland's cultural, fashion, landscape and environmental history.
Beginning with a set of photographs that wonderfully captures the atmosphere of Dublin at the start of the 1970s, at the time of his first arrival in the city, the presentation goes on to highlight examples of his pioneering fashion campaigns that he undertook from his legendary studio in Temple Bar's Crown Alley, which he set up with his late wife, the iconic stylist and boutique-owner Betty Wall. These photographs chart his long and successful working relationship with many of Ireland's then up-and-coming and subsequent leading fashion designers, including John Rocha, Michael Mortell, Louise Kennedy, Philip Treacy and Lainey Keogh, to name but a few.
Also included in the exhibition will be Bunn's environmental and landscape photography that was featured in several important publications, as well as his intimate portraits in 1980 for "The Writers", which was published by the O'Brien Press. Conceived as part of the Sense of Ireland Festival that was presented in London that year, the book included, amongst 44 individual authors and poets, portraits of Brendan Kennelly, Frank Ormsby, John Montague, Neil Jordan, Mary Lavin, and William Trevor.
Throughout his working life, Bunn has been interested in the landscape of Ireland and is particularly concerned with the fate of Irish bogs, especially those close to his home in Co. Sligo. The Farmleigh exhibition will feature several of his recent portraits of these magical and fragile environments, as well as his imagined constructs relating to the works of W. B. Yeats and his interaction with that afore-mentioned county.
In all, this retrospective of Mike Bunn's work will present to the public an extraordinarily varied selection of magnificent images that reflect with great sensitivity some of the most important cultural developments that have occurred in Ireland over the past five decades. It will also present new work from Bunn's ever-present and deeply-felt passion for the beauty and mystery of Ireland's natural environment, giving us a unique vision, from a truly gifted artist, of wild treasures that we should protect and celebrate.
Mike Bunn / 'Plein Air' photographic workshop – Farmleigh Gallery; Saturday 11th March 2023; 3pm; €12