Farmleigh is a unique representation of its heyday, the Edwardian Period.
It was during this period that industrialists had replaced landowners as the builders of large mansions in Ireland. Edward Cecil Guinness, 1st Earl Iveagh, the great-grandson of the Arthur Guinness, was a keen art collector and many of the artworks and furnishings he collected for Farmleigh can still be seen in the house, on loan from the Guinness family to the state. He also had a keen interest in textiles. The interior of the Dining Room was designed to facilitate four seventeenth-century embroidered panels, which originally came from the collection of Queen Maria Cristina of Spain (1806-1878).
A number of works from the National Gallery and Dublin City Gallery, The Hugh Lane are also on display at Farmleigh. Sculptures can be found throughout the grounds of Farmleigh. These include a work by Turner prizewinning artist Tony Cragg, and a special commission by Brian King to mark the accession of ten new member states into the European Union in 2004. Click here to see more on the Farmleigh Sculptures.
The introduction of contemporary design and artwork by the Office of Public Works has rejuvenated Farmleigh while maintaining its historical and cultural ambience.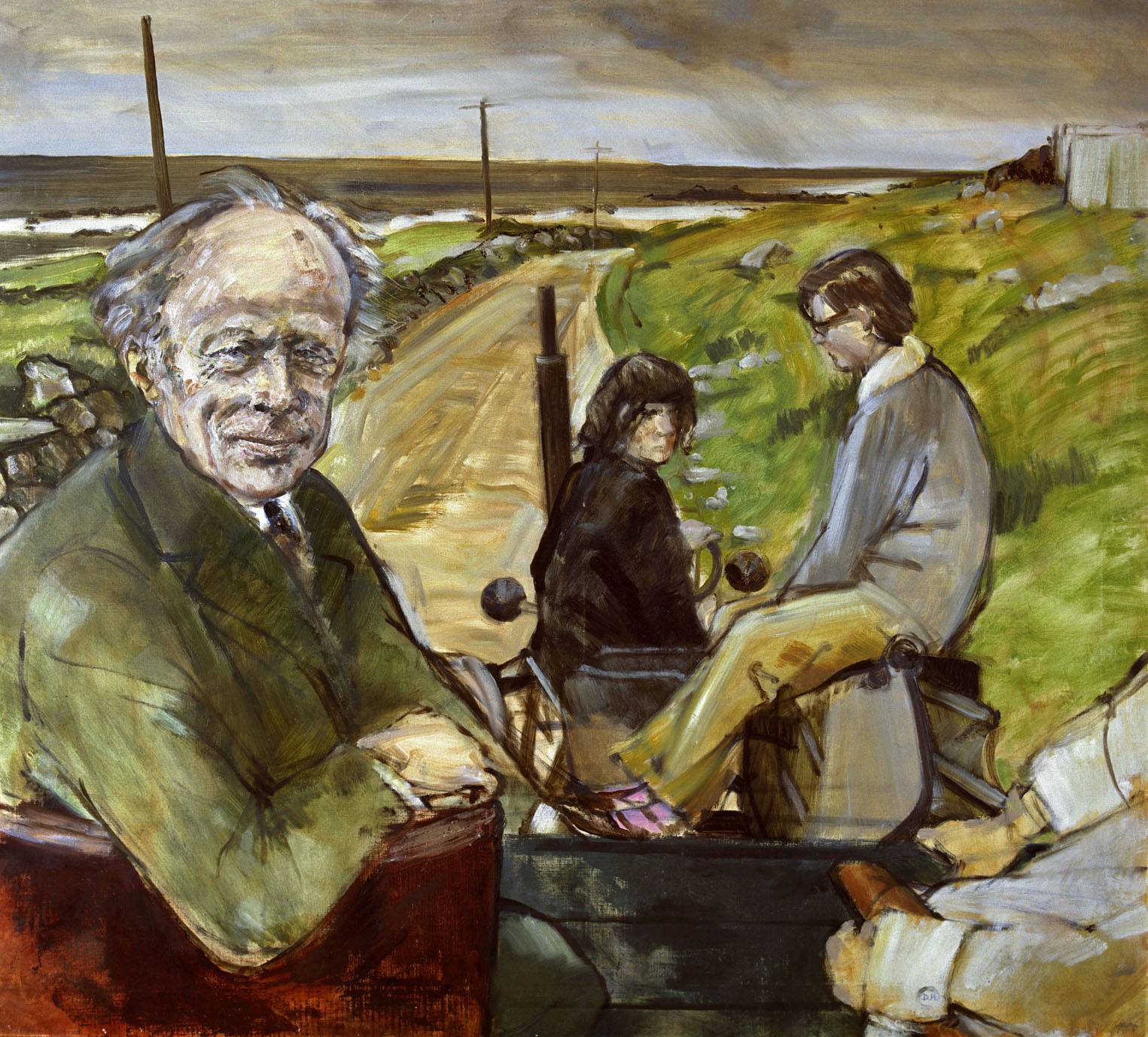 Portrait of Erskine Childers by Derek Hill (1916-2000).
Oil on canvas; OPW State Art Collection.
Arthur Derek Hill was born in Southampton in 1916. Glebe House in Donegal was Hill's main home from 1954 until 1981, although he travelled extensively during those years. In 1958 Derek Hill visited Tory Island for the first time and was fascinated by the light and rugged scenery. He rented a hut there and spent many weeks every summer painting. His example and encouragement led to the development of a whole school of naïve painting, the Tory Island Painters His portraits include those of Yehudi Menuhin, Arthur Rubenstein, Erskine Childers, Garrett Fitzgerald, Tony O'Reilly, Prince Charles, Lord Mountbatten, and Laurens van der Post. Read more about Derek Hill on the Glebe Gallery website.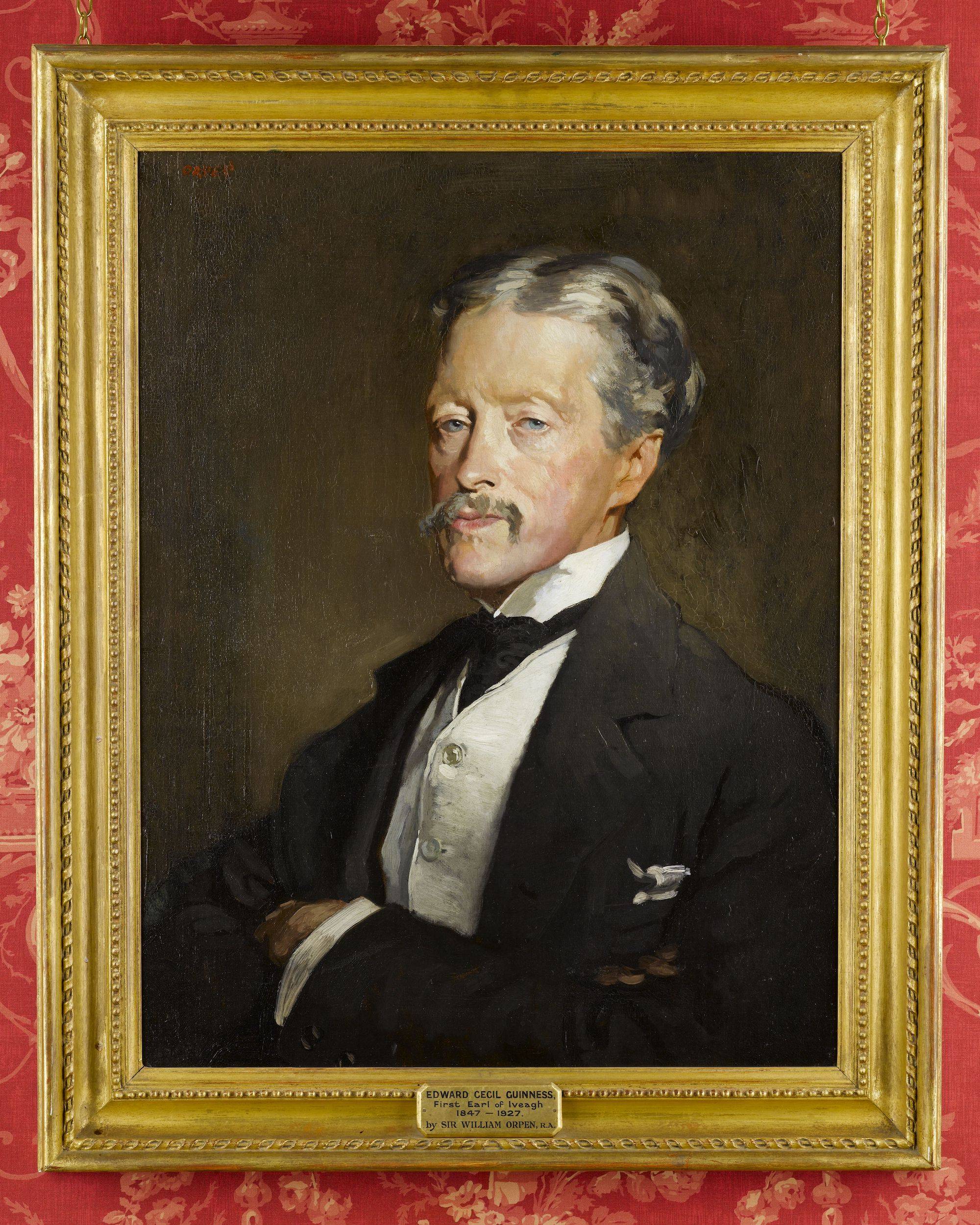 Portrait of Edward Cecil Guinness, 1st Earl Iveagh by William Orpen (1878-1931)
Oil on canvas; Guinness Family Collection
As well as being one of the most successful portrait painters of Edwardian era Britain, William Orpen was the also the most celebrated of Britain's war artists, during the Great War. This half-length portrait shows Lord Iveagh at the age of sixty-two, in a dark coat, a white waistcoat and black stock-tie. He sat for this portrait at Farmleigh and in London.
The Stag at Bay by Sir Edwin Landseer (1802-73)
Oil on canvas; Guinness Family Collection
Landseer was one of the most acclaimed animal artists of his era, often investing his subjects with anthropomorphic qualities. His pictures of stags emphasise their supernatural and heroic quality. Queen Victoria was among his patrons and to this day The British Royal Collection remains one of the largest repositories of Landseer's works.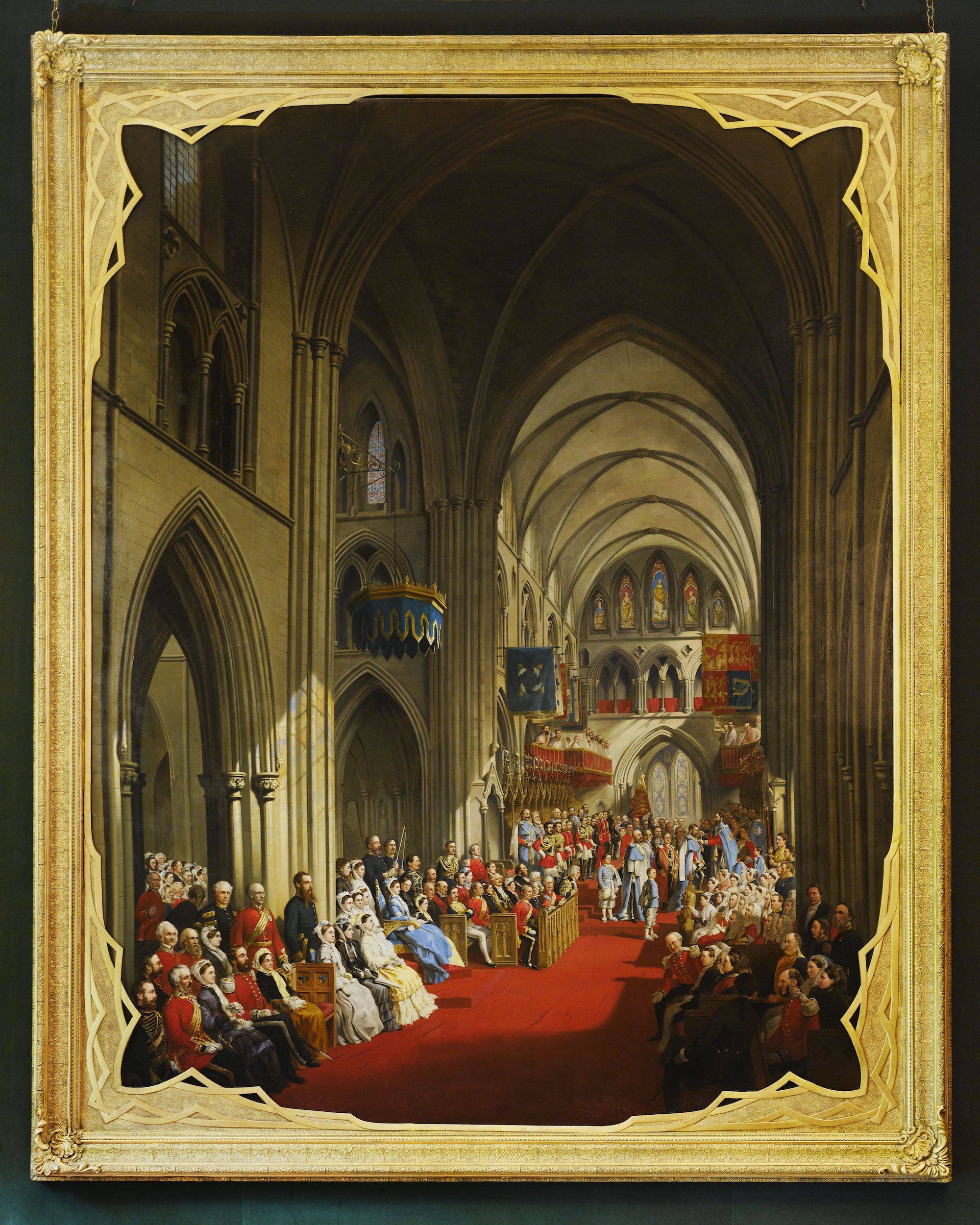 Installation of the Prince of Wales as Knight of St. Patrick in St. Patrick's Cathedral in 1868 by Michael Angelo Hayes (1820-77)
Oil on canvas; Guinness Family Collection
Michael Angelo Hayes was born in Waterford and was the son of painter Edward Hayes. His paintings mostly depicted horses and military subjects. In this work, the most prominent members of society of the day are depicted. These include members of the Guinness family and the parents of Oscar Wilde. Hayes also included himself, with his back to the viewer on the right of the painting.
Portrait of Mrs Lucy de László by Philip de László (1869-1937)
Oil on canvas; Dublin City Gallery The Hugh Lane
Born in Hungary, Philip de László was one of the most celebrated and successful portrait painters of his generation. His many sitters included European royalty, aristocrats and society figures as well as members of his own family. In 1900, László married Lucy Guinness, whom he had met in Munich in 1892. She was the granddaughter of Robert Rundell Guinness, co-founder of the Guinness Mahon bank.
Seamus Heaney by Carolyn Mulholland (1944-)
Bronze portrait bust; OPW State Art Collection
Carolyn Mulholland was born in Lurgan, Co. Armagh and studied in the Belfast College of Art. She has completed major sculptural commissions for institutions across Ireland and Northern Ireland. Her 1996 portrait of Sir Alfred Chester Beatty is on display at the Chester Beatty Library, and her portrait of President Mary McAleese for the Office of Public Works was completed in 2003. The portrait bust of Seamus Heaney was first unveiled in 2016, in Sandymount, Dublin, for the fiftieth anniversary of the publication of his seminal first collection, Death of a Naturalist.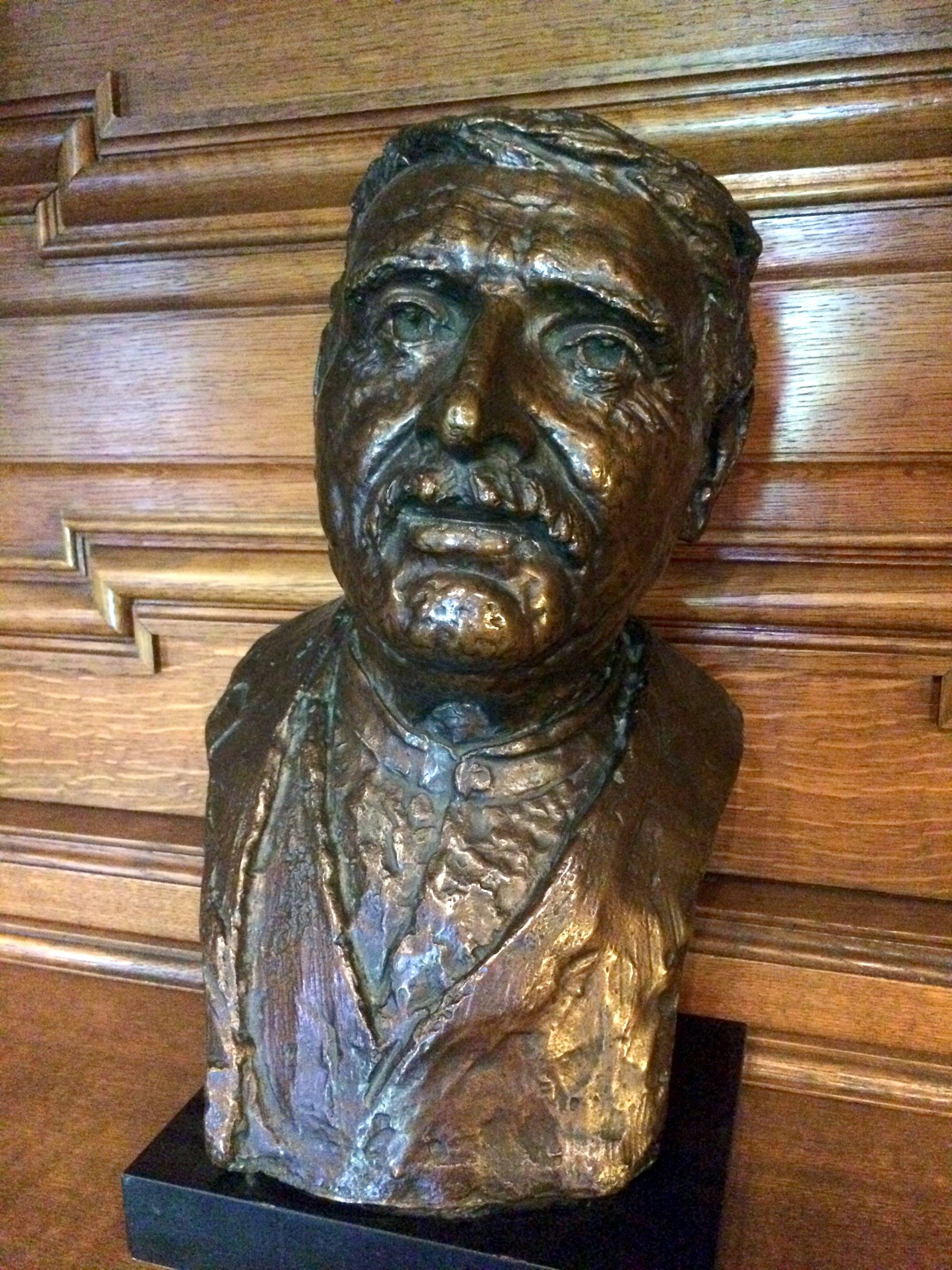 The Tailor by Séamus Murphy (1907-1975)
Bronze; OPW State Art Collection
Séamus Murphy was born in Cork and was an important figure in twentieth-century Irish art. Murphy was a traditional sculptor, best known for his ecclesiastical limestone statues and portrait heads. Tadhg O'Buachalla was a tailor and storyteller from Gougane Barra, Co. Cork.